Interiors Photographer Manchester
Photographic Services for Interior Designers & More
Whether you're an interior design company styling a luxury home or a home stager looking to build your portfolio, you'll understand the importance of attention to detail and the time it consumes. Commissioning a high-end, experienced interiors photographer is the best way to ensure that your projects stand out from the rest.
As an experienced photographer, I know how to reflect your project in the best possible light, really allowing your interior design work to shine. I will also ensure that your images are supplied in the correct format and to the right specifications, to make it as easy as possible for you to present your project.
In addition to photography, we can also provide video walkthrough tours and drone photography & videos for your design, for that extra wow factor.
Our interiors photography service can also includes the removal of unwanted marks, blemishes or damage, to ensure perfect images of your space every time.
YOU get COPYRIGHT to all the images and all images you receive are edited to high professional standard and sent back to you within days. We can work to faster deadlines if needed.
Bespoke shoots and prices are also available – just call or message me to discuss your exact needs.
What our clients say about us
Why use a professional interiors photographer?
There are many benefits of having photos of your interior design taken by a professional. Professional quality photos make your portfolio shine, and can ultimately result in winning new business, when used in promotional materials, websites or social media.
Professional level quality
First and foremost, professional interiors photos are of higher quality than amateur photos. People can spot amateur photos a mile off, and will instantly know if something isn't up to the usual standard, which is a disaster if you're . As a professional photographer, I have the knowledge, skills, and equipment to capture the best possible images of your property. This includes using the right lighting, composition, and post-processing techniques to create photos that are clear, sharp, and inviting. Professional interiors photos are also more likely to accurately and beautifully represent your property. As a professional photographer, I know how to capture the unique features and design of your space, and how to present them in a way that will showcase the space in the best possible light. This is especially important when it comes to highlighting the overall style and character of your property.
Professional staging offered
In addition to the quality of the photos, as a professional interiors photography I can also help to improve the overall presentation of your property from a photography point of view. Often this isn't necessary with an interiors shoot, as the client usually specialises in staging themselves, however, I find that there can often be different requirements when looking at a space through a lens – sometimes things don't look quite right from certain angles. So I can offer advice and my personal input on how to stage, style, and light your space from a photography point of view.
Stick out from the competition
Having professional photos of your interior creations is essential in such a competitive market. You're judged on your portfolio and this is how you win new business. Why would someone choose you if your portfolio didn't look as good as others? In today's competitive business environment, it's important to have high-quality photos that will grab the attention of potential customers and clients. Professional interior photos can help to make your portfolio stand out from the competition, and can give you a competitive edge when it comes to attracting business or promoting your work. In summary, there are many benefits to having your interior designs photographed by a professional interiors photographer. From the higher quality and accuracy of the photos, to the improved presentation of your work and increased visibility, professional interiors photography can help you attract more business and earn more revenue from your work.
INTERIOR Design Photography Prices
Your images will be professionally edited using the best editing software to ensure high standards and delivered back to you on time.
Please get in touch whatever your needs, as bespoke packages are available.
Promotional Apartments Video Footage
1:47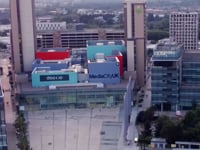 2:13 0:16
As an interiors photographer with over 10 years of experience, I have had the opportunity to photograph a wide range of spaces, from commercial buildings and offices to bars, restaurants and venues. It's a fulfilling job, as I get to bring to life the hard work of interior designers and home stagers who love to see their creations in professional level photos, and I also get to see some truly stunning and unique interiors that not everyone sees in day to day life.
My objective as an interiors photographer is to capture the creativity and uniqueness of someone's design work, highlighting its distinct characteristics while also providing professional photos that will display the space in the best possible light. To do this, I employ professional photographic equipment and techniques such as natural lighting, smart composition, and post-processing editing.
One of the difficulties of working as an interiors photographer is that no two locations are alike. Each place has its own personality and flavor, and it's my responsibility to capture that in the images. This requires me to be versatile and flexible, as well as have a good eye for detail and a thorough awareness of the aesthetic components that make a place appealing and engaging.
I've had the pleasure of shooting a broad range of interiors throughout the years, from clean and modern workplaces to exciting new bars and restaurants. My aim, regardless of the size or type of the space, is always the same: to make images that correctly depict but also enhance the location, helping the client bring their creations to life.
Aside from capturing high-quality photographs, I can also advise and guide businesses on how to improve the overall appearance of their area. This can include staging, style, and lighting recommendations, as well as guidance on how to utilise the images in marketing and advertising materials to enhance their impact and appeal.
It has been a great and gratifying experience to work as an interiors photographer. I've had the opportunity to see some beautiful venues and assist businesses in reaching their objectives, and I want to continue doing so in the future. If you're an interior designer or home stager, or you simply need an interior photographer, please give me a call to discuss your requirements. 
Interior Design Photography Gallery
Interior Design Photography Gallery
What happens on the day of the shoot?
On the day of a interiors photo shoot, I will arrive at the agreed-upon time which will typically be in the morning, when the light is best for photography. If your location has no exterior windows then obviously we can shoot at any time as we will be lighting it artificially.
Once I am there, we will discuss the exact specifics of the shoot, and what you are looking for. We'll then assess the space, find the best angles and features to photograph, and determine the best lighting and composition for each shot.
With this kind of photography it is unlikely that I will need to get involved with the staging as this will likely be already done, but if not then I will give you my input if you need it.
Once we're ready, I will begin taking photos of the property. This can include a variety of shots, such as the exterior, main interior spaces, common areas, offices, conference rooms, and any other unique features or amenities that you would like to include. 
If you've also specified video walkthroughs or drone photography for the space, we will then proceed to film these. 
Once I have taken all of the photos and video, I will review the raw photos and/or videos with you to make sure you are happy with the results. If there are any additional shots you would like we can then look at doing these. 
After the photo shoot, I will edit and retouch the photos to further enhance their quality and appearance. This may involve adjusting the lighting, color, and composition of the photos to create the best possible images. We also offer special services such as blemish or mark removal and blue sky replacement – in case we're shooting on an overcast day but you would like beautiful blue skies in your shots.
Once the photos have been edited, I will deliver them to you in the format(s) you have specified. This typically includes extremely high-resolution versions of the photos that can be used for print, as well as slightly lower-resolution versions that can be used for your website, social media or other digital promotional materials.
In summary, on the day of a professional interiors photo shoot, I will arrive, assess the space, stage the space, take photos and review the results with you. This process usually takes several hours, and will result in high-quality photos that can be used to showcase your work to potential customers and clients. These photos should normally be delivered to you within 48 hours, unless you have specified extras in your order.